Probably the biggest reason to set the time on your Cisco devices is to be able to correlate events, especially log messages, across a network.  If your customers tell you that the network dropped at 5 pm on Tuesday, you're going to want to be able to check your devices for any events that happened around that time.  If your devices don't maintain a consistent time, then this task becomes difficult to nearly impossible.  This lesson shows you how to set, view, and manipulate the clock on a Cisco device.  While the best way to do this is to use Network Time Protocol (NTP), this lesson does not cover NTP, but rather concentrates on manually setting the time.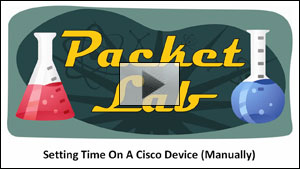 Setting Time On A Cisco Device (Manually) - Part 1
Last Updated (Thursday, 28 October 2010 23:46)
The first 3 bytes of each MAC address is referred to as the Organizationally Unique Identifier or OUI. The IEEE assigns each vendor a unique OUI (many vendors, including Cisco, have multiple OUIs). Many times you can do a lookup (via webpage or application) against the OUI database and find out what type of device is connected to a port in your network. Keep in mind, that in the case of computers, the NIC may be made by a different manufacturer than the PC. Still, this information can often come in handy when troubleshooting network issues.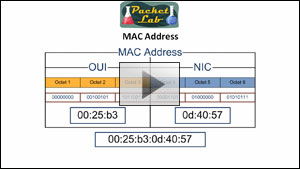 Cisco Quick Tip - Using MAC Address To Determine Manufacturer
---
Command and Configuration References
IEEE OUI Database Lookup Tool

IEEE OUI Database (textfile)


---
Search Terms: Cisco Quick Tips, OUI, Organizationally Unique Identifier
Last Updated (Friday, 22 October 2010 19:43)
The default command is a general-purpose command that is not limited to interfaces; it resets to defaults based on the command name that follows it. Use the default interface command when you need to remove any configuration for a specified interface and reset the interface to its default values.

The default interface command is a great way to reset an interface to its default configuration. You will need to be in configuration mode in order to issue this command. You can combine default interface with the interface range command on Cisco switches to set multiple interfaces to their default configuration with a single command.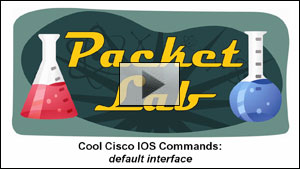 Cool Cisco IOS Commands - default interface - Part 1
Last Updated (Monday, 28 March 2011 15:33)