OSPF utilizes different types of OSPF routers which are determined by the role and location of a router within an OSPF domain.  It is important that you are able to discern the different types of OSPF routers and understand their features and functions.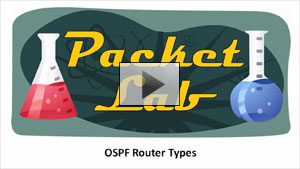 OSPF Router Types
Last Updated (Tuesday, 22 March 2011 19:13)
OSPF fast hellos allow you to configure sub-second convergence.  The RouterDeadInterval is fixed at 1 second while hello messages are sent in fractions of a second.  While all OSPF neighbors must agree to user fast hellos, the HelloInterval does not have to match (technically is will match as it will be set to 0). OSPF fast hellos are great for LAN segments that require fast convergence (MANs and Data Centers).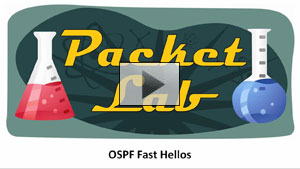 OSPF Fast Hellos
Last Updated (Sunday, 20 February 2011 21:37)
The OSPF HelloInterval and RouterDeadInterval are two timers that maintain the up/down state of OSPF neighbor relationships.  They are among the variables that must match in order for an OSPF neighbor relationship to be established.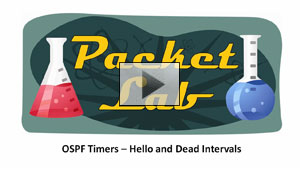 OSPF Timers - Hello and Dead Intervals - Part 1
Last Updated (Thursday, 10 February 2011 19:56)