There will be times when you need to copy a ton of output (such as 'show tech-support') from your terminal emulator to a local file.  Most terminal emulators support some type of 'logging' feature to accomplish this task.  This lesson shows you how to use the logging feature in Tera Term Pro.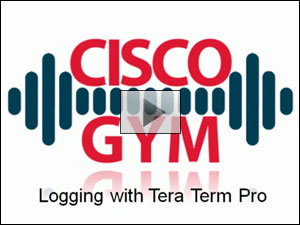 Logging with TeraTerm Pro - Part 1
Last Updated (Tuesday, 06 April 2010 17:51)
To set the interval that the EXEC command interpreter waits until user input is detected, use the exec-timeout line configuration command. In other words, exec-timeout sets the amount of time that a Cisco device will allow a user to be idle before terminating their connection.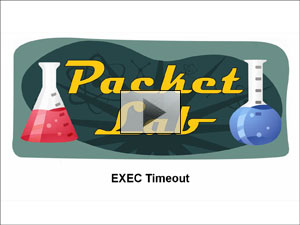 EXEC Timeout - Part 1
Last Updated (Tuesday, 30 March 2010 02:43)
AutoSecure is valuable to customers without special Security Operations Applications because it allows them to quickly secure their network without thorough knowledge of all the Cisco IOS features.  This feature eliminates the complexity of securing a router by creating a new CLI that automates the configuration of security features and disables certain features enabled by default that could be exploited for security holes.

This command takes you through a semi-interactive session (also known as the AutoSecure dialogue) in which to secure the management and forwarding planes. This command gives you the option to secure just the management or forwarding plane; if neither option is selected, the dialogue will ask you to configure both planes.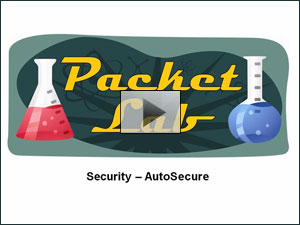 Cisco AutoSecure - Part 1
Last Updated (Wednesday, 17 March 2010 18:08)