When you first start dipping into the MPLS world, one of the first things that you will notices is that there are a ton of new terms to learn.  Some routers can be described by up to seven different terms!  What's the difference between an Intermediate LSR and a Provider Router?  Can a router be an Imposing LSR and a Disposing LSR at the same time?  You'll want to understand the meanings behind these terms so you can get down to brass tacks and start learning more complex MPLS concepts.  This lesson will help you to learn the MPLS terms associated with LSRs (Label Switch(ing) Routers).
Note: These videos are not available in 720p HD (480p is available).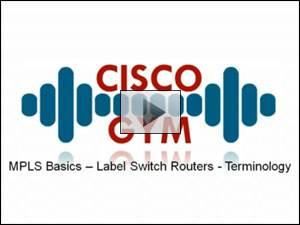 MPLS Basics LSR Terminology Part 1
Last Updated (Wednesday, 14 April 2010 18:31)
To establish a username-based authentication system, use the username command in global configuration mode. Using the one-time option specifies that the username and password is valid for only one time. This configuration is used to prevent default credentials from remaining in user configurations.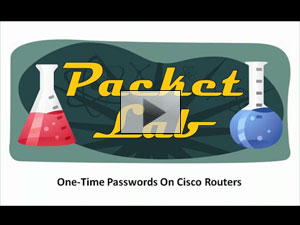 One-Time Passwords On Cisco Routers - Part 1
Last Updated (Tuesday, 13 April 2010 16:07)
To delete a file on a Flash memory device or NVRAM, use the delete command in EXEC, privileged EXEC, or diagnostic mode.  Using the /recursive option will delete all files in the specified directory, as well as the directory itself.
delete url [/force | /recursive]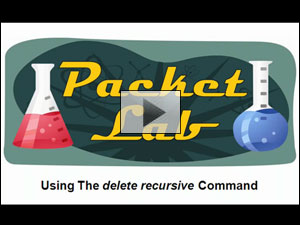 Using The Cisco delete recursive Command To Remove Directories
Last Updated (Tuesday, 13 April 2010 01:05)