Syslog is a standard for forwarding log messages in an Internet Protocol (IP) computer network. It allows separation of the software that generates log messages from the system that stores the messages.

Syslog is a client/server protocol: a logging application transmits a maximum 1024-byte text message to the syslog receiver.  The receiver is commonly called syslogd, syslog daemon or syslog server. Syslog messages may be sent via the User Datagram Protocol (UDP) or the Transmission Control Protocol (TCP). The data is sent in cleartext; although not part of the syslog protocol itself, an SSL wrapper may be used to provide for a layer of encryption through SSL/TLS. Syslog uses the port number 514.

Syslog is typically used for computer system management and security  auditing. While it has a number of shortcomings, syslog is supported by a wide variety of devices and receivers across multiple platforms. Because of this, syslog can be used to integrate log data from many different types of systems into a central repository.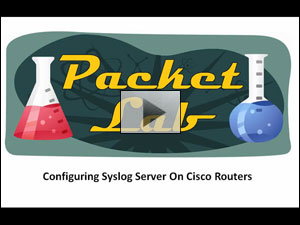 Configuring Syslog Server On Cisco Routers - Part 1
Last Updated (Wednesday, 28 April 2010 17:12)
Hyperterminal is a communication program that was included free with Windows Operating Systems starting with Window 95 and ending with Windows XP.  This program can be used as a terminal emulator as well as to connect a PC to a Cisco device via the console port.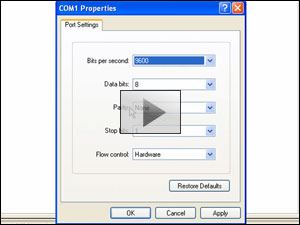 Connecting to Cisco Console Port with HyperTerminal
Last Updated (Tuesday, 27 April 2010 16:47)
SDM is a Web-based device-management tool for Cisco routers that can improve the productivity of network managers, simplify router deployments, and help troubleshoot complex network and VPN connectivity issues.

Cisco SDM supports a wide range of Cisco IOS Software releases and is available free of charge on Cisco router models from Cisco 830 Series to Cisco 7301. It ships preinstalled on all new Cisco 850 Series, Cisco 870 Series, Cisco 1800 Series, Cisco 2800 Series, and Cisco 3800 Series integrated services routers.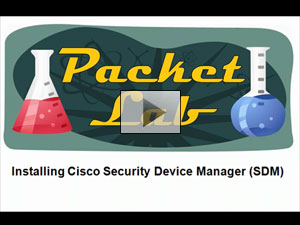 Installing Cisco Security Device Manager (SDM) - Part 1
Last Updated (Wednesday, 21 April 2010 16:12)
Sweet, sweet SDM love awaits within...