This is the first in a series of lessons which will examine Frame Relay in detail.  In this lesson, we will take a high level look at Frame Relay as well as its history, components, and benefits.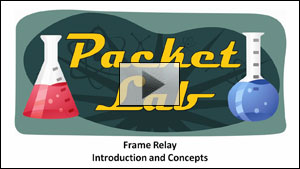 Frame Relay - Introduction and Concepts - Part 1
Last Updated (Wednesday, 04 August 2010 16:54)
The Cisco IOS Embedded Packet Capture (EPC) delivers a powerful troubleshooting and tracing tool. The feature allows for network administrators to capture data packets flowing through, to, and from, a Cisco router.
EPC is a software feature consisting of infrastructure to allow for packet data to be captured at various points in the packet-processing path. The network administrator may define the capture buffer size and type (circular, or linear) and the maximum number of bytes of each packet to capture. The packet capture rate can be throttled using further administrative controls. For example, options allow for filtering the packets to be captured using an Access Control List and, optionally, further defined by specifying a maximum packet capture rate or by specifying a sampling interval.
Note: You need to be running IOS version 12.4(20)T or later to use EPC..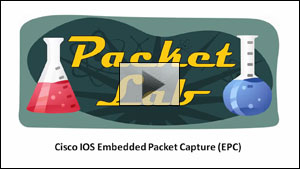 Cisco IOS Embedded Packet Capture (EPC) - Part 1
Last Updated (Monday, 05 July 2010 17:41)
Cisco IOS stores passwords in clear text in network device configuration files for several features such as passwords for local and remote CLI sessions, and passwords for neighbor authentication for routing protocols. Clear text passwords are a security risk because anybody with access to archived copies of the configuration files can discover the passwords that are stored as clear text. The service password-encryption command can be used to encrypt clear text commands in the configuration files of networking devices.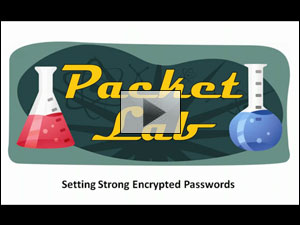 Setting Strong Encrypted Passwords On Cisco Devices - Part 1
Last Updated (Monday, 28 June 2010 20:26)