While not (explicitly) on the CCNA Security (640-553 IINS) blueprint, all of the Cisco Press books for the CCNA Security exam that I reviewed included data classification (specifically US data classification structures) in their materials, so I am including it here.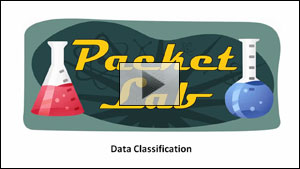 Data Classification - Part 1
Last Updated (Thursday, 12 August 2010 02:06)
Even though we still have more lessons left to fully cover the major aspects of Frame Relay and its configuration, I wanted to include a couple of short, basic lessons covering Frame Relay configuration to break up the block of theory lectures and to get a look at some of the steps required to configure Frame Relay. The first of these covers a simple point to point Frame Relay configuration using physical serial interfaces...with a little bit of unintended troubleshooting thrown in as a "bonus".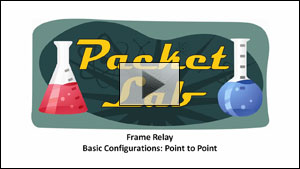 Frame Relay - Basic Configurations Point to Point - Part 1
Last Updated (Tuesday, 07 September 2010 17:03)
In this continuation of the Frame Relay series, we take a look at Frame Relay designs.  As we learned in the Frame Relay - Introduction and Concepts lesson, Frame Relay introduces some cost savings benefits over point-to-point leased lines.  This lesson will review some of those advantages as well as concentrate on different designs and which of those designs are best suited to take advantage of Frame Relay's benefits.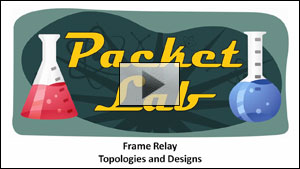 Frame Relay - Topologies and Designs - Part 1
Last Updated (Wednesday, 04 August 2010 21:15)