MPLS - Penultimate Hop Popping
Written by Packet Lab | Monday, 21 December 2009 04:44 Last Updated on Wednesday, 31 March 2010 17:48 by Packet Lab
Penultimate Hop Popping (PHP) is a function performed by certain routers in an MPLS enabled network. It refers to the process whereby the outermost label of an MPLS tagged packet is removed by a Label Switch Router (LSR) before the packet is passed to an adjacent Label Edge Router (LER).  In this lesson we will cover the PHP from the ground up and show how it is implemented in Cisco IOS.
Note: These videos are not available in 720p HD (480p is available).
Also, I tend to say 'pentultimate' instead of 'penultimate'.  The later is correct.  I apologize.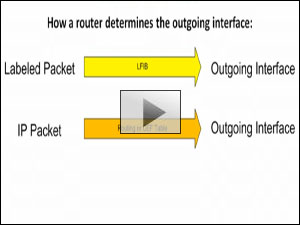 MPLS Basics PHP - Part 1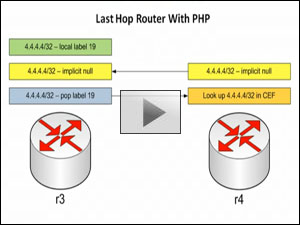 MPLS Basics PHP - Part 2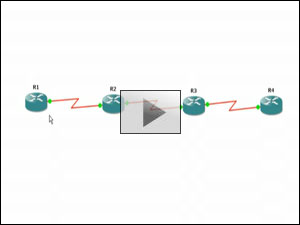 MPLS Basics PHP - Part 3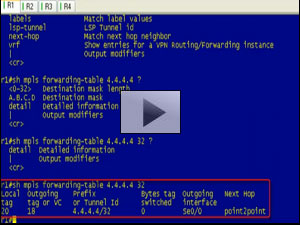 MPLS Basics PHP - Part 4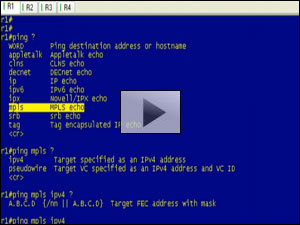 MPLS Basics PHP - Part 5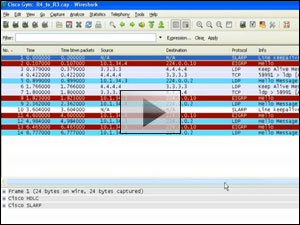 MPLS Basics PHP - Part 6
---
The Quick and Dirty
- Saves an additional lookup on the last hop router in an LSP
- Instead of assigning a local label and advertising that label, the last hop router advertises an "Implicit NULL" for all connected and summarized prefixes in its routing table
- An Implicit NULL label has a value of 3 (MPLS reserved label)
- The next-to-last (penultimate) router pops the label of any packets for which it has received an Implicit NULL for that prefix
---
Command and Configuration References
---
Additional Resources
---
Quiz (Registered Users Only)
Lab link
Search Terms: MPLS, MPLS Basics, Penultimate Hop Popping, PHP, Implicit NULL, Explicit NULL